We have a support team that specializes in solving any issue or query that the users of our Developers Console may have. To access the contact panel, just click on the Support option on the menu located on the left-hand side.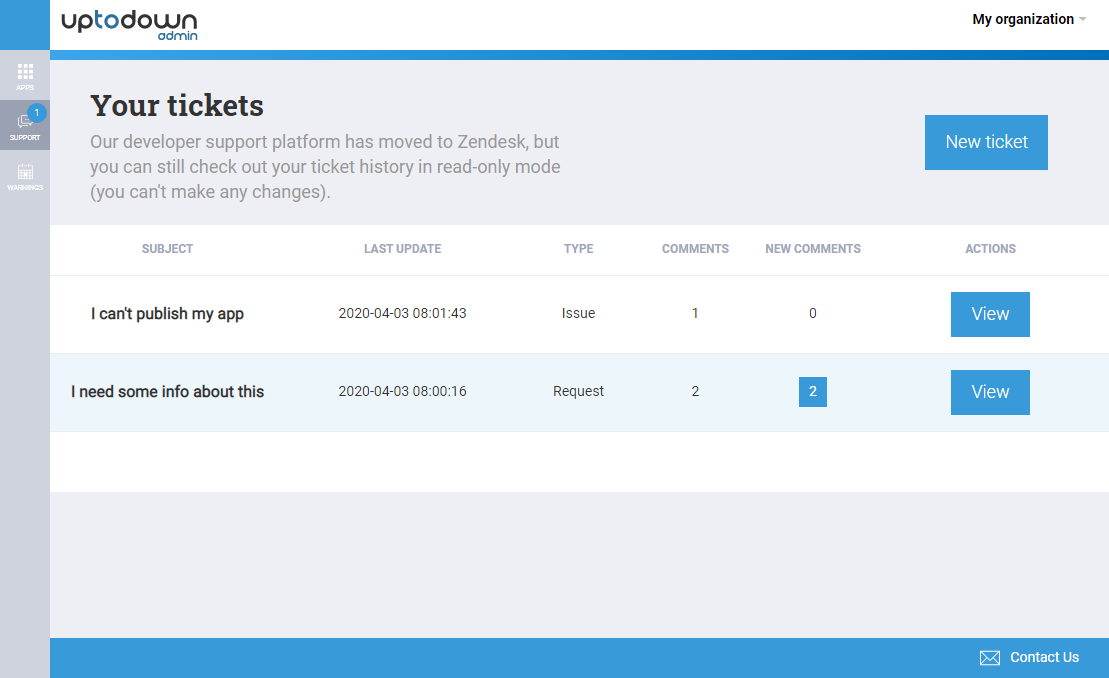 How to submit a ticket
To submit a new ticket, click on the New ticket button and fill in the corresponding information fields. There are three types of tickets, choose the correct one depending on your query:
Issue: Use this option when you need a solution to a technical issue or when you're having trouble using our Developers Console to publish an app. Keep in mind that most issues can be solved by visiting our frequently asked questions guide in Zendesk.
Request: Use this option when you want to make a request and suggest an upgrade for our platform.
Claim: Use this option to claim an app that's already published on Uptodown. For more information, see the section How to claim an app that's already published on Uptodown.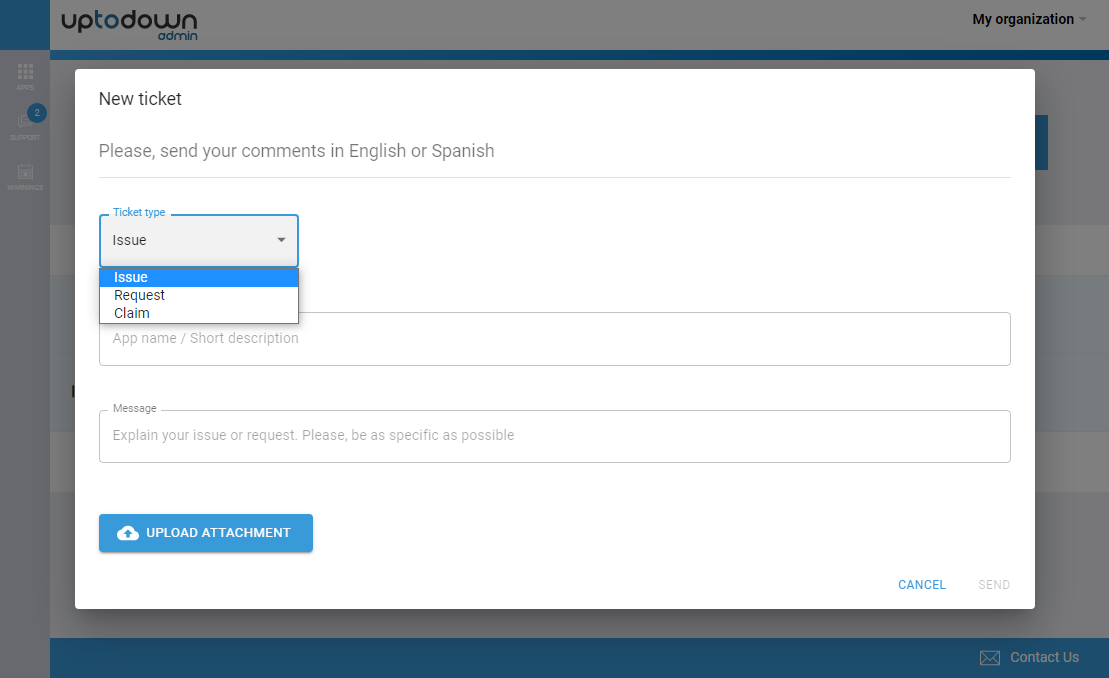 Once you've selected the type of ticket, complete the Subject and Message fields. Try to provide as much information as possible about the issue you're experiencing and the reasons the ticket was submitted. Also, if necessary, you can attach a file to the ticket by clicking on the Upload Attachment button.
There is no minimum response time for tickets and our support team may decide not to respond to a ticket if they feel it's not a valid question.
How to follow-up on a ticket
Once a ticket has been submitted, it's stored in the Messages section of the dashboard, and you can access the ticket's reply thread using the View button associated with each ticket. When a member of our support team answers a ticket, you will receive a notification.