At Uptodown, our users' safety is a top priority. That's why we work with VirusTotal, a service that analyzes each and every one of the files we offer using more than 70 antiviruses. It's possible to check the security report for any app from its download page by tapping on the little icon that looks like a blue shield. If an app has more than a certain number of alerts or if even one of them is actually harmful to the user, it's not published on Uptodown.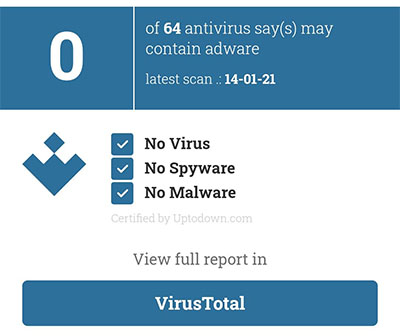 Additionally, we offer a Technical Information section for each app where you can check the following data to verify the trustworthiness of the app:
Package name

App signature (SHA256)

File size

Supported architecture
In addition to this automatic process, our team of editors manually reviews the apps we publish, making sure they meet our minimum quality requirements. And most importantly, we manage and host all our downloads on our own servers.
However, please contact our support team if you detect any unwanted behavior in an app in order to review it and, if necessary, remove it from the platform.