At Uptodown, we allow our visitors to rate and comment on the apps in our catalog. The app authors registered in our Developers Console can use their own control panel to consult any comments users have left on their app(s). They also have the option to officially respond by indicating next to the message that they're speaking on behalf of the owner/author of the app.
There are two ways to access the panel:
From the Apps section of the main menu, by clicking on the blue icon with the speech bubble to the right of the edit button.
From the Comments tab in the Edit submenu of a published app.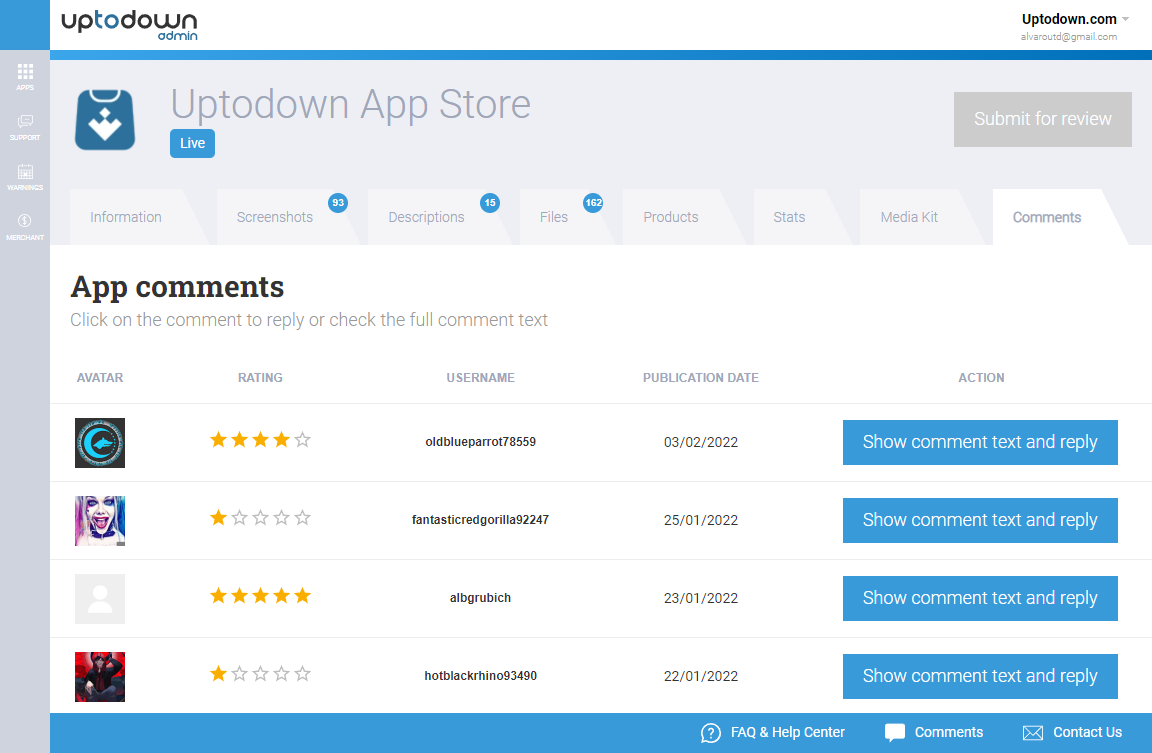 By clicking on the Show comment text and reply button you can view each comment, and also reply directly from there by filling in the corresponding field and selecting the option Reply to comment.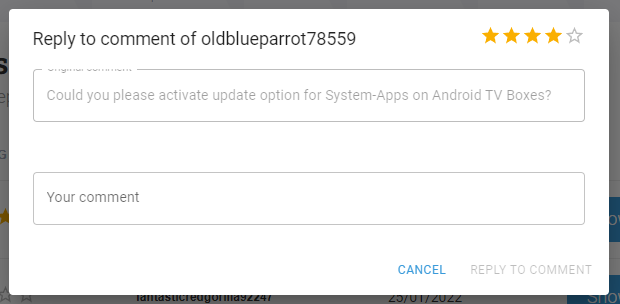 In the list of comments, you'll see a checkmark indicating that the comment has already been replied to. After a few minutes, the comment will be published on Uptodown.